The Alliance is charged with overseeing implementation of the five-year Youth Suicide Intervention and Prevention Plan (YSIPP) and evaluating outcomes related to suicide prevention in Oregon. To read The Alliance By-Laws, click here. Click here for a brief Orientation to the Alliance.
The Youth Suicide Intervention and Prevention Plan outlines a five-year plan of objectives and goals for Oregon's the incidence of youth suicide, as defined as ages 10-24.
The Alliance has a variety of committees, advisory groups, and a workgroup that include a variety of stakeholders working together on a focused critical area related to implementation of YSIPP. Committee meetings are open to the public. If you would like to attend one, please go here to see upcoming meetings.
mission
The Alliance advocates and works to inform and strengthen Oregon's suicide prevention, intervention and postvention policies, services and supports to prevent youth and young adults from dying by suicide.
vision
In Oregon all young people have hope, feel safe asking for help, can find access to the right help at the right time to prevent suicide, and live in communities that foster healing, connection, and wellness.
Next Alliance Quarterly Meeting: Friday, September 10, 2021
Location: TBD
Time: Orientation 8:45 AM – 9:20 AM; Meeting 9:30 AM – 12:30 PM
For a full list of Alliance Meetings for the 2021 – 2022 Fiscal Year, go here .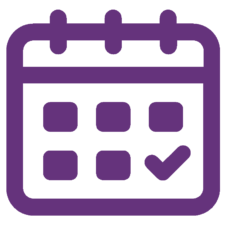 Lines for Life Crisis Line for Racial Equity Support – Lines for Life started a Racial Equity Support Lines as a service led and staffed by people with lived experience of racism. We offer support to those who are feeling the emotional impacts of racist violence and microaggressions, as well as the emotional impacts of immigration struggles and other cross-cultural issues. 503-575-3764 weekdays from 10:00 AM – 7:00 PM PST.
Healthy Transitions Podcast – Healthy Transitions has a Podcast created for sharing the experiences of youth and young adults in Oregon who advocate for a better mental health system for themselves and their peers. You can listen to the current two episodes wherever you get your Podcasts and it can also be found on Spotify by going here.
SB 52, Adi's Act, Guidance for Schools – To find a draft SB52 Guidance to assist school districts in developing suicide prevention, intervention, and postvention plans from The Oregon Department of Education (ODE) and Oregon Health Authority (OHA), go here. The Oregon Alliance to Prevent Suicide and additional stakeholders provided input into these guidelines. Under each section of the Draft Guidance, there is information to help districts understand SB 52 requirements, as well as recommendations and resources to assist with the writing of each component of the plan.