Alliance Committees
The Data and Evaluation Committee is responsible for working with the University of Oregon for monitoring completion of the Youth Suicide Intervention and Prevention Plan and tracking risk factors for suicide in Oregon.
The Executive Committee oversees all committees, workgroups, and activities of the Alliance. They also organize Alliance business, make decisions on behalf of the Alliance between meetings, and make policy recommendations to OHA.
This committee is made up of two youth members, two individuals with lived experience with suicide, a health professional, all other committee chairs, and a representative from the Oregon Health Authority.
Outreach and Awareness– ON HOLD
The Outreach and Awareness Committee is responsible for action items in the Youth Suicide Prevention and Intervention Plan that have to do with to messaging about suicide prevention and publicity about suicide issues.
The committee has issued a one-year communication plan to be completed in June 2019. This focuses on making recommendations to the Oregon Health Authority to reduce suicide by using traditional and social media. They hope to reach youth, parents, teachers, clergy, community advocates, and others with this plan.
The Schools Committee is responsible for researching and making recommendations on programs and processes for improving suicide prevention, intervention, and postvention in Oregon schools and colleges.
The Transitions of Care Committee identifies best practices, innovative approaches and gaps to safe and uninterrupted transitions for youth, young adults and their caregivers when experiencing mental health crisis or risk of crisis. It promotes policies and practices that effectively support their needs for continuity during the period in which intentional coordination of care is imperative.
The Workforce Development Committee is responsible for researching and recommending programs to improve the skills of physical health providers, those serving people with mental health and substance use challenges, and school staff.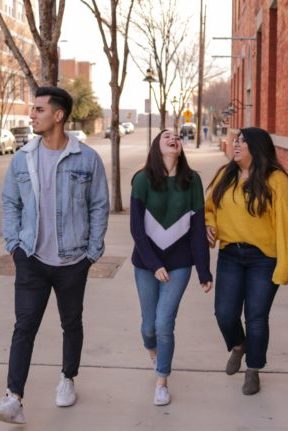 Advisory Groups
Advisory groups are groups that represent a particular population or cultural perspective, may have a defined area of interest or have specific expertise. The Alliance looks to advisory groups to inform its work by reviewing materials, suggesting policy, providing feedback and direction on policy, and / or taking on a specific project.
Faith Community
This group has not formed yet. If you are interested in working to start a Faith Community Advisory Group, please contact Jennifer Fraga at jfraga@aocmhp.org
The Advisory is comprised of those in the LGBTQ+ community and their allies. Their goal is to bring the perspective of this community to Alliance related activities and to be that connection between the LGBTQ+ community and the Alliance. For more information on this advisory group, please email Annette Marcus at amarcus@aocmhp.org and Jennifer Fraga at jfraga@aocmhp.org.
This group is comprised of those who identify as having lived experience with the behavioral health system, living with a mental health diagnosis, are an attempt survivor, loss survivor, or as an ally to someone with the above. The group is in the early stages of forming with the hope of providing the lived experience lens on Alliance activities. If you are interested in joining, please contact Jennifer Fraga at jfraga@aocmhp.org.
Lethal Means and Firearm Safety
A group of folks came together to work on recommendations for a strategic plan on Lethal Means for OHA. Due to the lethality of firearms, this group first focused on recommendations for firearm safety. The group conducted focus groups with firearm owners to gather input on suicide prevention and how to best work with firearm owners. With the completion of this project, the group is adding substances, such as opioids, as a lethal means to look at to provide recommendations to OHA. For more information on this workgroup, please email Jennifer Fraga at jfraga@aocmhp.org.
Youth and Young Adult Engagement Advisory

YYEA is dedicated to amplifying young adult voices in decision-making for all local and state agencies by providing ongoing opportunities for young adults and adult allies to engage in self-advocacy, building community relationships with youth-serving agencies and providers, and advising the Children's System Advisory Council, the Oregon Alliance to Prevent Suicide, Healthy Transitions Steering Committee, and other system partners on important issues that matter to youth. If you are interested in joining, please contact Jennifer Fraga at jfraga@aocmhp.org.
Workgroups
Workgroups were created to work on a specific topic or project and are time limited. These groups focus on a specific topic and meet regularly until that project has been completed.
Currently, there are no workgroups.