Work on the Local Level
In many communities across Oregon, community members have formed local suicide prevention coalitions that meet regularly to discuss and work on suicide prevention. Each coalition maintains its own meeting schedule and agenda and decides their own priorities to focus on.
If you would like to actively participate in suicide prevention work in your community, please consider joining a suicide prevention coalition in your community. Below is a list of Regional Suicide Prevention Coalitions with contact information for you to learn more.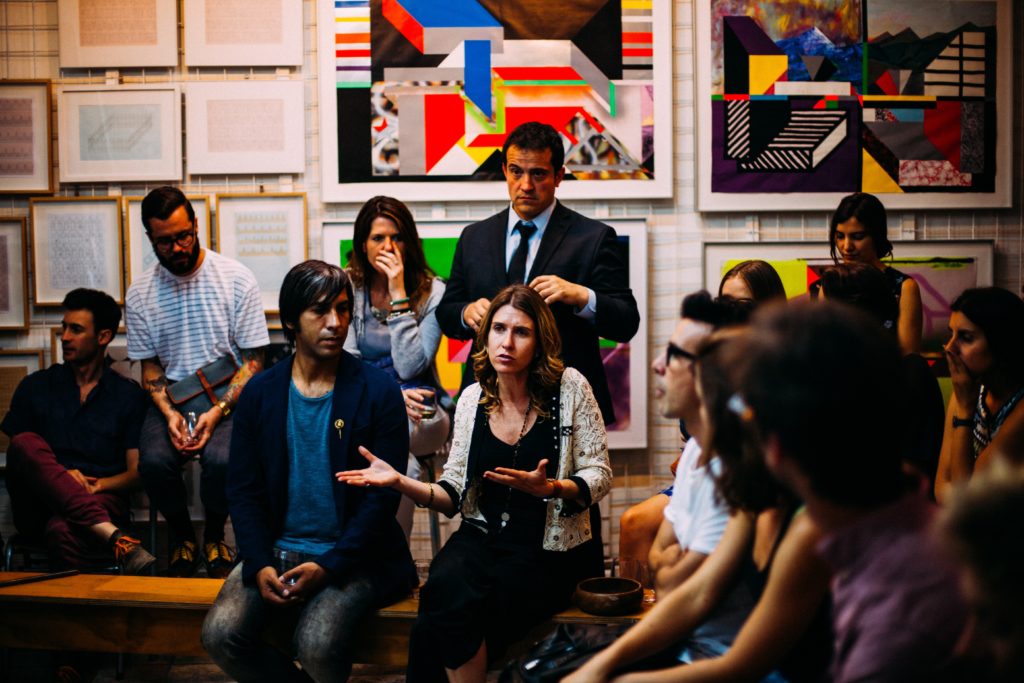 Baker County
Contact Name
County Baker
Contact Number
Email
Website
Clatsop County
Contact Name Unknown
County Clatsop
Contact Number
Email
Website None
Suicide Prevention Workgroup in Coos County
Contact Name Unknown
County Coos
Contact Number
Email
Website None
Douglas County
Contact Name
County Douglas
Contact Number
Email
Website
Gilliam County
Contact Name
Counties Gilliam
Contact Number
Email
Website
Grant County
Contact Name
County Grant
Contact Number
Email
Website
Harney County
Contact Name
County Harney
Contact Number
Email
Website
Josephine County Suicide Prevention Coalition
Contact Name Angela Franklin
County Josephine
Contact Number 541.450.2036
Email afranklin@optionsonline.org
Website None
Lake County
Contact Name
County Lake
Contact Number
Email
Website
Malheur County Prevention Coalition
Contact Name Jackie Richland
County Malheur
Contact Number
Email jrichland@gobhi.org
Website None
Mid-Valley Suicide Prevention Coalition
Contact Name Stephanie Gilbert, Abby Warren, & Scott Vu
Counties Marion, Polk, & Yamhill
Contact Number 503.623.9664 ext. 2368
Email gilbert.stephanie@co.polk.or.us
warren.abby@co.polk.or.us svu@co.marion.or.us
Website Mid-Valley Suicide Prevention Coalition
Morrow County
Contact Name
County Morrow
Contact Number
Email
Website
Multnomah County
Contact Name Mandy Kubisch
County Multnomah
Contact Number 503.988.2282
Email amanda.kubisch@multco.us
Website None
Mid-Valley Suicide Prevention Coalition
Contact Name Stephanie Gilbert, Abby Warren, & Scott Vu
Counties Polk, Marion, & Yamhill
Contact Number 503.623.9664 ext. 2368
Email gilbert.stephanie@co.polk.or.us
warren.abby@co.polk.or.us svu@co.marion.or.us
Website Mid-Valley Suicide Prevention Coalition
Gorge Wellness Alliance
Contact Name Jake Dilla
Counties Sherman, Hood River, Wasco
Contact Number
Email Jacob.Dilla@pacificsource.com
Website Gorge Wellness Alliance
Tillamook County Suicide Prevention Coalition
Contact Name Janeane Krongos
County Tillamook
Contact Number 503.842.8201 ext. 270
Email JaneaneK@TFCC.org
Website None
Umatilla County Suicide Prevention Coalition
Contact Name Unknown
County Umatilla
Contact Number
Email
Website None
Wallowa County
Contact Name
County Wallowa
Contact Number
Email
Website
Gorge Wellness Alliance
Contact Name Jake Dilla
Counties Wasco, Hood River, Sherman
Contact Number
Email Jacob.Dilla@pacificsource.com
Website Gorge Wellness Alliance
Wheeler County
Contact Name
County Wheeler
Contact Number
Email
Website