The Alliance is charged with overseeing implementation of the five-year Youth Suicide Intervention and Prevention Plan (YSIPP) and evaluating outcomes related to suicide prevention in Oregon. To read The Alliance By-Laws, click here. Click here for a brief Orientation to the Alliance.
The Youth Suicide Intervention and Prevention Plan outlines a five-year plan of objectives and goals for Oregon's the incidence of youth suicide, as defined as ages 5-24.
The Alliance is comprised of committees and advisory groups that include a variety of stakeholders working together on a focused critical area related to implementation of YSIPP. Committee meetings are open to the public. If you would like to attend one, please go here to see upcoming meetings.
mission
The Alliance advocates and works to inform and strengthen Oregon's suicide prevention, intervention and postvention policies, services and supports to prevent youth and young adults from dying by suicide.
vision
In Oregon all young people have hope, feel safe asking for help, can find access to the right help at the right time to prevent suicide, and live in communities that foster healing, connection, and wellness.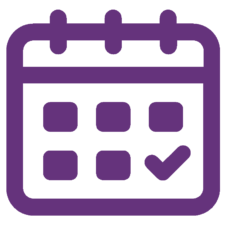 YSIPP 2021 – 2025 has Released! – This next plan is not "the new" Youth Suicide Intervention and Prevention Plan (YSIPP). The YSIPP 2021–2025 represents and honors the incredible work done for years by suicide prevention champions across Oregon. This plan is the natural continuation of that work. It continues many initiatives we know are working. It captures the lessons we have learned over five years and lays out a vision for what else we must address to keep moving toward health and wellness for Oregon's youth. While the YSIPP 2021–2025 has some new and innovative pieces, it is firmly rooted in rich soil.
SB 52, Adi's Act, Guidance for Schools – To find a draft SB52 Guidance to assist school districts in developing suicide prevention, intervention, and postvention plans from The Oregon Department of Education (ODE) and Oregon Health Authority (OHA), go here. The Oregon Alliance to Prevent Suicide and additional stakeholders provided input into these guidelines. Under each section of the Draft Guidance, there is information to help districts understand SB 52 requirements, as well as recommendations and resources to assist with the writing of each component of the plan.
If you or someone you know is struggling or in crisis, help is available.
Call or text 988 or chat 988lifeline.org